The weather that we have encountered this year in our little southwest corner of Missouri has been tumultuous to say the least, and the storms just keep on coming . . .
[metaslider id=410]
It all started on April 4, 2017. That was the night that a tornado ripped through the small town of Goodman, Missouri. Remarkably no lives were lost that day, but our school district lost one of our six elementaries. Some families were displaced as well, but things could have been much worse. Our school district closed down to focus on Goodman, and through the tireless efforts of many volunteers we reopened in just one week with a temporary, yet fully functioning, school for the children of Goodman. The work for now is finished, the school will be rebuilt, and in the fall we will have an entire wing of our middle school that can be used to house Goodman K-4 classes during contruction. With a great plan in mind we let out a collective sigh of relief, but there was more to come . . .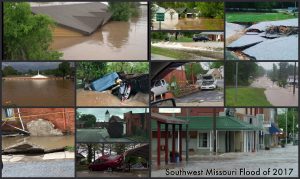 On April 29th, just two and a half weeks after the Goodman tornado, another series of storms settled over our area, and while the clouds did not produce the same destructive winds that the last storm had, it seemed as if nature had something else to show us. The heavy rains in this storm caused major flooding in the entire southwest region of Missouri and Northeast region of Oklahoma. It affected not only the Neosho School District, but neighboring districts as well. In fact it was the worst flooding that the area had seen in over fifty years. The National Guard worked many hours to rescue people from their homes in Neosho and the town of Seneca was completely shut down and evacuated. Thankfully, the Seneca school District came out strong without missing any days of school and Neosho only had to miss one. However the neighboring Westview School District had to end their school year early due to extensive flood damage.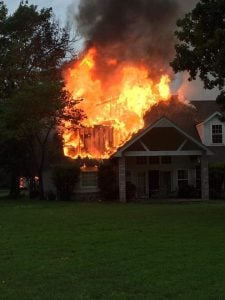 Today is May 19, 2017 and as we were released from one of our final district meetings, we found ourselves running through torrential  rains to get to our vehicles. On our 2 mile trek back to our building, we waited for police cars and firetrucks to pass numerous times. Then before we reached our school, with tornado sirens screaming overhead, text messages from our Superintendent urged us to get back quickly and take cover . . . here we go again!
This time our community was spared another major catastrophe as the storm raced east of us. However, there were a few stories of damage in the area, such as a friend who lost his house today to a fire. It was the result of yet another act of Mother Nature . . . lightening.
It has been quite a spring season for our little area of the world, but life keeps moving forward one day at a time. We can control how we recover from these natural events, and we can control the way we choose to interact with one another in these times and in regular days. One lesson that we have definitely learned is we cannot control the power of nature. Maybe that is why we are so fascinated by the magnitude of it all, and even though I know it causes destruction, I cannot help but see the beauty of the lightning show in the video of yesterday's storm. How can these clouds that loomed above us yesterday be so magical and yet so ominous at the same time? I am not sure that there is an answer to this for me, so I will just continue to be fascinated by the dangerous beauty of nature.